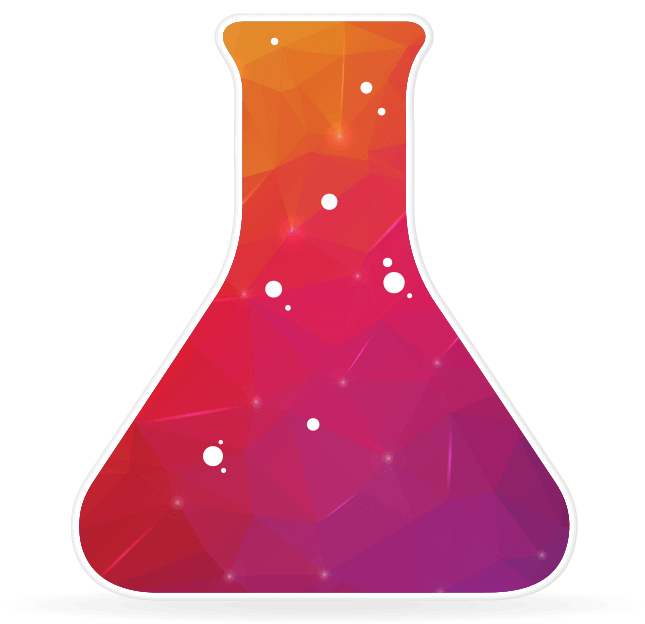 "Test labs seem a little boring.  I'm looking for fun."
Most people hear that we have our own research and test laboratory and immediately they start yawning.  Yeah, it's not real glorious.  It's not very exciting.  But you know what is a thrill?  It's the amazing results that we've been able to get for our clients as a result of our work in the lab.  How about a 739% increase in sales after six months online?  Yep.  That's exciting.  Or how about selling more than a million dollars worth of products through your website?  That'll wake you up.  Those kinds of results aren't accidents.  Admittedly, we're not one of those agencies with the mircobrew-drinking, mountain-biking, cool guys on their team, but that's okay with us.
We're proud to have created brands that have attracted more than 40,000,000 website visitors.  That excites us.  So while our test lab may sound a little boring, we think that the results that we get, because of our relentless research, are better than a break room stocked with beer and bean bags.  We don't want to bore you with the details of our research but if you're interested in discovering whether or not we might be a good fit for your next project, give us a call.  In the meantime, we hope you enjoy reading some of the original articles below documenting the exciting results of our work since 1998 in the Red Rocket's Marketing Test Lab.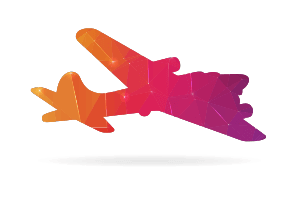 BULLET HOLES "It's tough to imagine how a World War II fighter plane could impact your business today." A good friend and fellow website design expert, Adrian Hanft told me a story that he read about a group of brilliant mathematicians that the US...
17 Social Media Mistakes Your Business Should Avoid in 2018 You have probably made a personal list of resolutions or goals to strive after this year. And even if you haven't sealed them with pen and paper, there are most likely a few ideas in...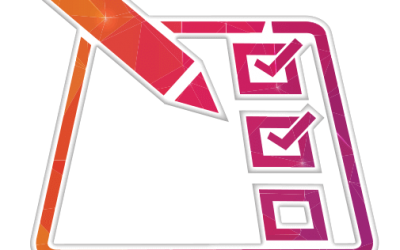 Getting SMART with Goal Setting We all have dreams and aspirations. Perhaps yours is paying off credit cards, or taking a vacation. Perhaps your dream is to lead a healthier lifestyle or get a promotion at work. It's no secret, there are certain...
Why Tabbed Content Can Hurt Your Rankings There's really nothing better than when a website's content is neat and tidy, at least from a design standpoint. The white space and perfectly boxed paragraphs make for a better, more enjoyable user...
Yelp Cracks Down on Businesses Who Solicit Reviews Soliciting Yelp reviews now goes against Yelp's review policies. The motive behind Yelp's recent announcement to crack down on businesses who solicit reviews or hire companies to solicit reviews...
15 Common Local SEO Questions Answered This month, we're tackling common local SEO questions that businesses, possibly including yours, are asking. Local SEO is necessary because more and more people are searching online (whether via desktop or phone) for...
How Do I Change My SEO Strategy to be Found in Voice Search? Have you ever asked Siri, Cortana, or Google Now for directions? Maybe you've asked Alexa on your Echo device for the latest news. This is known as 'voice search.' Voice search is on the rapid rise and...
How to Recover Hacked Social Media Accounts Hacked social media accounts happen more and more. A hacked account should be addressed immediately before a hacker has the opportunity to cause damage or gain access to more of your accounts. However, people often...
Password Security: Tools and Tips For Small Businesses Tips and Tools for Password Security Whether it's your email, your website, or your Facebook account, there's no way you want a hacker to gain access. Yet though this is true, we find ourselves so easily...
Sure, blogging is great, but have you ever considered going "beyond the blog?" Live video provides an opportunity for nearly every kind of business to truly engage with their audience.
Business Move? Don't Destroy Your Google Rankings If your business is planning to make a move, here are some tips to prevent your Google ranking from becoming a disaster. Having moved our business from Windsor to Fort Collins in 2017, we know first-hand the challenges...
Overcoming Writer's Block: 10 Tips for Getting Blog Topic Ideas If you've been tasked with blog writing, you have probably experienced writers block. That's why I'm writing this blog…to help you give a deathblow to writer's block and gain resources and ideas for your...
Are you as dumb as a frog? Most people know that you can boil a live frog by putting it in cool water and slowly raising the temperature. If you raise the temperature quickly, he'll hop out but raise it slowly and he'll cook. It sounds ridiculous. How could a frog not...
Frogs and Chocolate It's amazing to watch people freak out when the price of gas shoots up. You'd think we'd be used to it by now because it happens every Memorial Day. Like clock-work every spring, the price rises and the news media start covering the story on every...
Why All Seagulls Look as Though They Were Named Emma: Part 2 The German author of Gestalt Psychology, Wolfgang Köhler believed that words communicated meanings far beyond their definition, simply based on how they sounded when pronounced. To test his theory, he...
Why All Seagulls Look as Though They Were Named Emma I often find it funny when I get a birth announcement and they say that the baby is named something like, "Dennis." While I never look at a grown man and think, "He doesn't look like a Dennis," I do pause for a...
Can I interest you in a tasty prune? Probably not, if you're like most people. Why is that? Because they're associated with constipation. California plum growers actually petitioned the FDA several years ago to start calling prunes, dried plums instead in an attempt...
What can you learn from an 8-year-old? Markita Andrews. You probably don't know the name. However, she's the record holder for most Girl Scout cookies ever sold. 2,628 boxes in just 3 weeks. At only 8 years old, she was on the Tonight Show with Johnny Carson and he...
The #1 Best Voice Mail Greeting Ever My good friend Carl is an excellent consultant who has a personality that's bigger than life. Everything about Carl is genuine including his voice mail greeting. We've all heard the typical voice mail greeting a million times. You...
Do you know what it takes to build trust quickly? Stephen Covey's book, The Speed of Trust, is something that everyone should read. It's full of great nuggets. In our society, we seem to be getting more and more distrustful because we're bombarded with emails warning...
Are you Runnin' Like a Rat in a Maze? Imagine I give you two rewards cards for your favorite coffee shop. The first card doesn't have any punches in it yet. You know the gig, buy 10 cups of coffee and get one free. The second card has 12 boxes for the stamps but two...
"Chadd, I'm mad at you!" I remember those words. I was surprised when Dave told me that because I thought we had done a great job on his new website. Then, he went on to explain, "I had to dance on top of a table in our team meeting, this morning, wearing high heels....
Made you look! Kids love the old, "Made you look" game but as a marketer, so do I. I remember back when I was developing a website that was intended to provide thousands of animal-related articles for the purpose of generating advertising revenue. I was basically...
Looking For a Fort Collins Divi Theme Developer? Everything You Need to Know about the Amazing Divi Theme WordPress literally has thousands of different themes to choose from when you want to create a webpage for yourself or for a client. All of these...
What grabs your attention better than anything else? For the past 60 years, marketers have argued whether babies, cute animals or attractive women grabbed attention best in advertisements. Well, the jury is back and the results are in. A recent study shows that babies...
How do you choose a font that will make them remember your message? Did you know that fancy fonts in advertisements are more memorable because the mind has to work harder to process them? That's right. One study showed that people who read advertisements designed with...
Which font can make or break your next ad's results? Roger Dooley noted in his book, Brainfluence, that a scientific study revealed that participants rated tasks written in hard-to-read fonts as much more difficult than tasks written in easy-to-read fonts. The study...
Are you losing sales because of the color of your website? We're constantly thinking about color psychology and the emotions that are associated with each color. In case this is new to you, from a young age we see colors used consistently and over time, we start to...
Next Time, Please Don't Skimp on your Business Cards Hand me your business card and I instinctively flick the corner with my thumbnail to check thickness of the paper. If it bends because of the flimsy paper, I have to admit that deep down inside, I probably wonder a...
Can you really enjoy movie popcorn without all of the calories? They say a picture is worth a thousand words, but one study shows that a picture may be worth far more than that. In fact, when subjects were shown vivid photographic images of hot buttered popcorn, brain...
Why a Webmaster Would Still Support Print Media Did you know that in a scientific study, participants had a higher memory recall for material printed on paper as opposed to the same material published online? People in our industry love to talk about how books and...
Is competition increasing your customers' loyalty? We recently got together with a group of friends and for a nighttime scavenger hunt. Yeah, a bunch of adults, and we had a blast. Here's the thing, as soon as we were paired up in our teams of 4, we all became...
Why did you learn from the Pepsi Challenge? Remember the old Pepsi Challenge from the '70s and '80s that provoked Coca-Cola to come up with New Coke? Basically, Pepsi always beat Coke in blind taste tests, despite the fact that Coca-Cola consistently beat Pepsi in...
Why Strong Cologne isn't Always a Bad Thing There's a man that my wife and I refer to as "Cologne Man" because it's overwhelming and we can't even focus on what he's saying when we see him. I bet that if you ask most people, they'll tell you that too much cologne is a...
Given too many choices, will you still choose one? Traditionally, retailers, restaurants, and service providers have grown by increasing their product selection. They've figured that the more options the consumer has the more likely they are to buy something. Not...
Could Duplicate Listings Drive Away Customers? Your listings in various directories and other web references probably bring more customers to your business than you realize. Just think about the number of times you may have searched for restaurants when you were...
Local SEO: Fixing Your NAP How To Fix Your Business Listings We're just going to be real here. You want to send search engines, and your customers, a message that is clear so that you can gain real results from your efforts. Adding confusion to the mix doesn't help...
Google Map Maker Shutdown—2 Things You Must Know Google recently made the announcement that they would be completely shutting down Map Maker in March 2017. If you know anything about the amount of spam that has been created by users of this product, your heart may...
Keywords that are used for search engine visibility are often picked at random, which can lead to ineffective search engine optimization (SEO) efforts. Fundamental Keyword Examination, a method developed by Red Rocket Web Specialists, is crucial to the success of SEO...
From Red Rocket's Live Marketing Test Laboratory. I know what you're thinking. Testing and experiments sound a little boring. But, before you even think about leaving this page consider this… Two People Launch Nearly Identical Websites. One Makes $81.06; The Other...
It's probably an issue with conversion rates.  Sure, there are a lot of sites that don't get any traffic and that's a huge problem, but more often than not, even the sites that do get visitors fail to convert them into customers.  It's a serious issue that plagues the...
The myRA retirement savings plan is a new option now available for employees who don't have access to an employer-sponsored plan. It has many limitations compared to traditional employer sponsored plans but may be a good alternative for small businesses that cannot...
Now that 2014 is drawing to a close, it's time to prepare for the new year. Here are some things to do now that will set you up for success next year: 1. Set Goals – Think about your goals for 2015. They might include selling more products, hiring more employees or...
Using Stock Images To Enhance Your Blog Posts Using stock images can greatly enhance blog posts, turning them from "blah" into "WOW." Photos can break up monotony on a page, be it a blog post or your homepage. Let's be honest, no one like reading page after page of...
These days, many businesses rely on the collaborative efforts of their employees to solve problems as well as produce new products or services. But, since telecommuting has also become more popular, it's nice to have digital tools to aid in collaborative efforts. In...
Hiring a new employee is a big task. It includes setting them up with the proper equipment, training them, educating them on your company's vision and values and introducing them to the rest your team. No matter what industry you are in, from website design to...
Website traffic is a long-standing buzzword. After all, if you have a great site, a great company and even a great product, but no one knows about it, your company is sunk. So you might be wondering, what drives website traffic? Or more specifically, what avenues...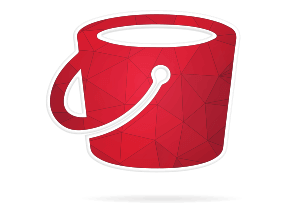 Like it or not, Google has already rated and ranked your website from a zero to ten. Do you know how your business stacks up?
Panda 4.1... oh no! When it comes to Google, those in the field of Search Engine Optimization (SEO) are constantly reminded never to get too comfortable.  Google is notorious for unveiling updates that can turn once acceptable practices into black hat techniques that...
As business has become more globalized, collaboration has become an important part of a successful workplace. A 2013 survey found that collaboration has increased greatly in just the last three years with over 50% of workers saying that they routinely work with people...
Apple Pay, the new mobile payment service from Apple will be available in October.  So, how does it work and what will Apple Pay mean for small business owners? It will allow iPhone 6 users to upload their credit card information onto their phones and then make...