SEARCH ENGINE OPTIMIZATION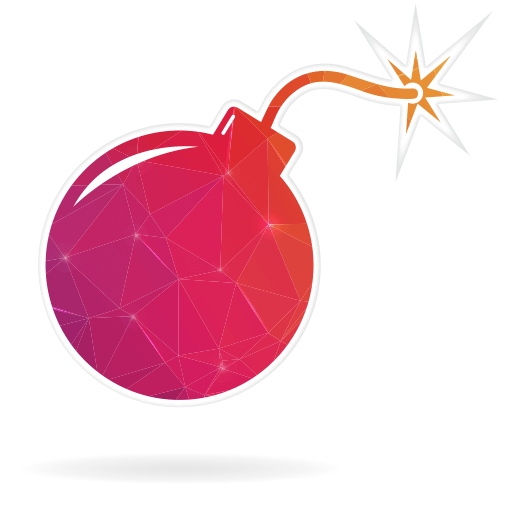 "What if I make a mistake and take a wrong step with my SEO?"
Imagine you're trembling with fear in front of a sign that says, "Danger.  Mine Field Ahead."  Then, across the mine field, you see a man approaching, carefully stepping side to side.  He makes his way to you and offers you a map showing where the mines are located.  But what if, rather than handing you a map, he offered to personally guide you through that field, saying, "Hold my hand.  I've crossed this mine field thousands of times myself.  I'll take you across, showing you where to step, and where to not step."
Search engine optimization (or SEO) can be frightening if you're unfamiliar with the territory.  Many businesses have discovered this the hard way, attempting to go it alone.  Fortunately, we've been navigating this field since the late 1990s and we'd like to do more than just hand you a map and wish you well.  We'd like to extend our hand to you, and help you avoid the treacherous mine field of SEO.  To discover how we use defensive SEO, rather than just running ahead recklessly, read more below.
READ MORE
Search engine optimization is a frustrating topic for many, because it's often confused with what appears to be smoke and mirrors.  Business owners reach out to us all the time, complaining that the SEO company they hired is doing something every month, but they just don't know what's going on.  Knowing that this is a top concern for many people, we approach SEO very differently.  We sit down first and explain how Google works and what it takes to move your site to the top of their search results.  No smoke.  No mirrors.  Just common sense.
While nearly every other SEO company approaches SEO from an offensive perspective, we start with defensive SEO.  That means that we don't bother with blogging or social media tactics until all of the potential punishments from Google have been eliminated.  Look at it this way…Think of search engine optimization like an elevator in a 5-star hotel.  The elevator can go all the way to the top floor, but if you don't have the key to unlock the penthouse, then the elevator will only go so high.  The same is true with SEO.  If your site is being punished for breaking any of Google's 561 Rules, then they'll place limits on how high your website can rank in their search results.  For instance, if your site has duplicate content (explained below) you might see a drop of, let's say, 5 positions.  Add that to the handful of other punishments that you may be experiencing for rule breaking and you might find that the highest your site will ever rank is the top of page 2.  That's like an elevator that only goes as high as the second highest floor of the building.
Here's the good news.  Once those punishments have been removed, your site will be free to move up to the top…and that's when offensive SEO tactics can begin to help move your site up.  However, if you worked really hard on your offensive SEO tactics with the limits still in place, you'd be spinning your wheels trying to get to page 1. Google is unwilling to let your site move up while the punishments are still in place.
Duplicate content is highly punishable, yet it's more common than you'd think.  Consider that Google is in the business of looking at content and determining which page should rank above the others.  When they encounter two pages that are the same, how can they decide which one to rank higher?  They can't if the pages are identical so they'll likely just toss out both of the pages and put someone else's page in what should have been your spot.
How do you avoid the duplicate content punishment?  Well, the answer is simple.   Quit copying content, whether it's from your site or from someone else's site.  We see it all the time.  Think about what happened when you set up your Facebook page.  The first thing they asked for was some content that described your company.  Did you go to your "about us" page and copy those paragraphs and paste them into your new Facebook page?  That's duplicate content and once you did that, you were in violation of one of Google's rules.
Or, did you know that repeating the same phrase too many times on a page is a violation of their rules?  Or, did you know that formatting your mailing address incorrectly can cause your site to be pushed down in the rankings? Those are just three of the 561 factors (complete list below) that Google is using to determine where your site will rank.

GOOGLE'S RANKING YOUR WEBSITE WITH
SPECIAL-ALGORITHM FACTORS

To achieve top rankings in the search results, Red Rocket uses only "white hat" or ethical techniques.  While there are many SEO tactics that can yield faster results, the SEO Best Practices that Red Rocket uses rarely change and are never subject to penalties imposed by the search engines.  Companies that risk it and use "black hat" techniques often see dramatic results in a short period of time.  However, when caught for cheating, their clients' websites are blacklisted and are sometimes permanently removed from
Google's search results.  If you've been burned by your last SEO company, it's understandable that you'd be skeptical.  That's why we offer our Red Rocket SEO Challenge.   We'll actually optimize your site for one phrase at no cost.  Since we only use ethical tactics, you'll have to be patient.  It typically takes about 90 days for Google to take note and begin moving your site higher.  Why would we do this for free?  Because we know that you'll be so impressed that you'll tell all of your friends.   It's a win-win.  Give as a call.