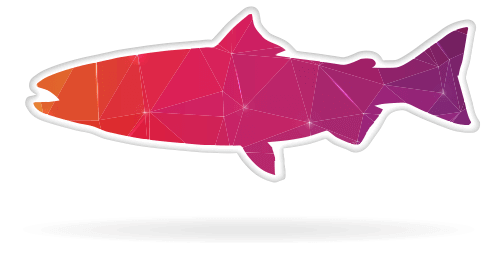 "Shut the doors," he said.  "We can't take any more clients until we figure this out."
We're a small group of knowledgeable web development and marketing professionals located north of Denver in Fort Collins, Colorado. We're passionate about building websites that actually work. That philosophy stems from the failures that we experienced early on. We have to admit that we didn't always build great websites. In fact, the first site that we built, back in the late '90s was a disaster. The site itself was beautiful and it met all of the client's expectations…for the first few weeks. And then, we got a call. They were upset because the site hadn't really done anything to improve their business. They just had a very expensive electronic brochure. That's when we decided that we couldn't take on any more clients until we figured out how to build a website that actually works.
We shut the doors for a year. It was a year of study, a year of testing and experimentation. The result of that year was our own guinea pig of sorts. In our marketing test lab, we developed what went on to become one of the most-visited fishing websites in the world. Having a website that ranked #1 on Google (which was brand new at the time) and garnered millions of visitors, we reopened the doors, confident that we could do the same for our clients.
Since those days, we've helped countless businesses and non-profits to build brand awareness and grow their footprint online. If you're frustrated about your website, or concerned that your brand doesn't differentiate your organization, maybe we should talk.
READ MORE
Our Values
Sadly, it seems like companies constantly make promises they can't keep, and believe us when we say, "We feel your pain."  Despite how many times you've been burned by businesses, we hope that we're able to change your outlook by delivering not only an exceptional product, but also by providing you with extraordinary service.  We're not interested in just creating happy clients.  We want loyal clients that are so thrilled by our service that they rave about us.
We're driven by our values. 
Passion, integrity, excellence, perseverance and ownership are foundations for our work. We believe that passion is what fuels excellence. Our values aren't just a list of words.  They're what drive our decisions.  We look for folks who embody our values when we hire and frankly, we look for the same values in our clients.
Integrity in every aspect of our job is a must. It's imperative that we always do what's right and just, even when no one is watching. When in doubt, the correct answer will be the answer that comes from integrity.
Excellence is what separates Red Rocket from the sea of mediocrity in the web development world. This foundational value is not one that is achieved by hiring only the best. It's achieved by hiring people that also believe in excellence, people who will relentlessly pursue it.
This company was built on perseverance and we strongly believe that it's one of the keys to our continuing success. Perseverance has made us great because we're hell-bent on creating excellent products for our clients. Excellence is one of our values and it often takes perseverance to achieve excellence. When we hit a wall, we don't give up. We don't back down or shy away from a challenge. We push on and ultimately create fantastic websites that make our clients smile.
People Truly Matter.
Whether it's our clients, our employees, or even our competitors, people are important and should be treated with love and respect.   Andrew Carnegie said, "Take away my people, but leave my factories and soon grass will grow on the factory floors. Take away my factories, but leave my people and soon we will have a new and better factory." Far too many companies these days focus on their processes and the improvements they have made in operational efficiencies. They ignore their most important business driver that any company has: their people.
---

Our mission is simple — Positive Results.
We intend to create positive results for:
Our great clients, by increasing their sales with proven marketing tactics;
Our employees and their families, by providing an excellent work environment with above average compensation;
Those who are in need by volunteering and financially supporting select charities.
Other than a company that's driven by values, what makes Red Rocket different?
Red Rocket's approach to marketing and website creation is completely unique.  While we've been engaged in the development of the web since the Internet was in its infancy, our experience speaks for itself.  Our decade-and-a-half-long list of satisfied clients also speaks for itself.   But it's more than experience.  It's more than satisfied clients.   It's things like our unique approach to marketing using 5th Dimension Marketing principles, the adherence to our 8-week Web Development Process, our exclusive 561-Point SEO Checklist, and our in-house Marketing Test Laboratory.  Those are things that truly make Red Rocket different.
What is 5th Dimension Marketing? So innovative, so practical, and so explosive, Harvard Business Review called the principles used in our 5th Dimension Marketing, "one of this year's top 10 breakthrough ideas."  This approach to marketing uncovers the true motivational factors that make today's consumers buy goods and services.  Outdated methods of targeting customers, such as demographics, are unfortunately still being used regularly by other marketing firms while savvy companies like Coca-Cola, Geico and Warner Brothers have leveraged the power of 5th Dimension Marketing in their promotions to dominate markets like never before.  Buying patterns, behaviors, and more can easily be observed when viewed through the lens of the 5th Dimension Marketing principles.
Imagine if you could know what makes your customers tick.  Or what if you could climb inside their minds when they first encountered your company?  We've been able to do this practically.  We've discovered a way to immediately increase your conversion rates, penetrate niche markets and develop long-lasting rapport.  The 5th Dimension Marketing tactics do just that.
Isn't a 561-point SEO checklist overkill? Not when the smallest little detail can prevent your site from succeeding.  For instance, a new customer recently asked us to determine why their old site wasn't getting any traffic.  It could have been a million things.  Would you believe that one character, a forward slash, was typed in the wrong place?  That one little thing essentially told Google and every other search engine to go away and not read through their site.  When something as small as a slash can determine your online success, does extreme attention to detail make sense?  You bet.  And our checklist assures that no detail is overlooked, no stone is left unturned, no matter how small.   Are you willing to put the future of your online success in the hands of someone who doesn't pay attention to the details in an area where the details make the difference?  After all, there is a reason why 96% of the internet has never been indexed by Google.  Google pays attention to the details and so should your web development company.
Why do we have our own in-house marketing test laboratory? Because without testing, we wouldn't be able to provide the best…  Experts will warn you to be wary of anyone who claims that your marketing will be a grand-slam on the first shot.  Intelligent marketers recognize the value of testing and realize the huge benefits gained from it.  And now you too can benefit from our many years of research.
Here are a few of the most enlightening discoveries from one of our recent studies:
Adding a deadline to encourage people to act now increased conversion rates by as much as 68.5%.
Adding first name, last name, city and state to the testimonials increased credibility by 34.4%.
Making the submission buttons on forms change color when rolled over so they appeared to be clickable, increased sales by an additional 31.2%.
Once again, it's the small details that make the difference.  Who would have thought that roll-over buttons would produce better results?  It's only after extensive testing that we know with certainty that something like that will positively impact your site's performance too.  And that's just one of hundreds of positive improvements that we've been able to implement in our clients' sites based in rock-solid evidence.
Bottom line: Because of our previous testing experience, your odds of gaining market share and establishing a competitive advantage are greatly improved.
Whether we help you create an entire brand strategy, or design your new website or get your site to rank well on Google, we first have to ask one question: What's your customer's pain?  You ever notice how most marketing is all about bragging?  "We're the best at this.  We've been in business since 1954.  We're the biggest.   We're the cheapest."  Blah, blah, blah.  Far too many companies just brag about themselves, and never address the customer's
problem.   How do you respond when you encounter bragging?  You probably put up walls like most folks.  Do you think your customer cares that you've been around since 1954 or do they just want to know that you can eliminate their problem?  We believe that great marketing builds rapport.  It causes your prospects to lower their walls as they open their mind to the possibility of working with you.  Ultimately, it causes them to reach out to you.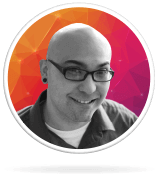 BRIAN KATO
Part project manager, part internet-marketing ninja, Brian's eclectic tastes range from sushi to 4-wheeling in Wyoming with his wife and son.   Brian is a life-long learner who spends much of his free time developing websites and recording music with his band.  Interestingly, his fellow band members are located around the country and they meetup online to record.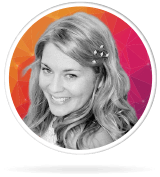 HAYLEY BOYAJIAN
Hayley is soft spoken but she has a pretty mean backhand on the tennis court.  A Colorado native, she enjoys yoga, walking with her dog Ruby, working in her garden (she just got her first eggplant!), and traveling with her hubby Tony who just happens to be more than 19″ taller than she is.  Look for her on top of Pike's Peak, as she's currently training to conquer one of Colorado's toughest fourteeners.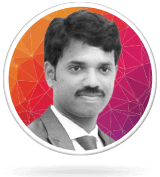 DAVE WILSON
Dave comes from a huge family…perhaps that's why he enjoys riding his bike, being outdoors and going on long road trips so much.  When he's relaxing, you'll likely find him reading.  He soaks up knowledge where ever he can find it.  In addition to developing websites, he especially loves discovering how things work, from the economy to science, technology and cars.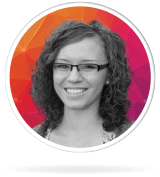 SUSIE OLFERT
Susie is what people call a "kind soul."  She's sharp and is always looking for ways to help others.  When she's not helping someone around the office, you'll find her baking, occasionally playing volleyball, or if she finds an opportunity, bike riding.  But, what's her real passion?  She'll be the first to say that it's Jesus.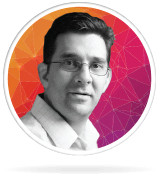 CHADD BRYANT
Founder and owner, Chadd is passionate about his faith, his family and his company.  He brings more than 20 years of marketing experience to the business.  When he's not at work, he's often involved with his church and enjoys the outdoors, especially camping with his wife, Jennifer, and their two daughters.  Next time you see him, ask how he got to fly on Air Force One.
We want to create positive results, but not just for our clients.  For us, "positive results" is more than a cliche mission statement.  It's about something bigger than what we do for our clients. That's why we strive to provide positive results for those in need, too.  Our desire to help orphans and underprivileged children in developing countries is what really fuels our fire. We do this by volunteering and financially supporting organizations who are actively working in areas that are affected by poverty and the AIDS/HIV epidemic. As a company and as individuals, we're committed to helping and our clients are a big part of that, too.  That's why we financially support multiple children living in the Democratic Republic of Congo and in Brazil.
Additionally, Red Rocket is helping bring clean water to those in need.  With Compassion International's "Water of Life" program, a donation that buys an easy-to-use water filtration system can bring clean water to an entire family for a lifetime. It works by pouring contaminated water into a 5-gallon bucket that's equipped with a simple filtration kit. The system helps prevent Cholera, Typhoid, E. Coli, Amoebic Dysentery, and others.  We're proud to donate 10% of all sales to this amazing charity and hope that you'll partner with us to bring this life-saving filter to more families around the globe.  For more information about Water of Life, and to watch their amazing video, please visit http://water.compassion.com.
ADDRESS: 2720 Council Tree Ave, Suite 218, Fort Collins, CO 80525 PHONE: 970-674-0079 EMAIL: info@thinkredrocket.com