Last week I was discussing how Google has changed their ranking algorithm to favor websites with quality content.  Now, some of you who are reading this are likely thinking that that's old news.  It is.  Google has been showing tendencies to prefer good content for quite some time now.  However, writing quality content has always been somewhat subjective.  Really, how would they know if the content is good or not?  How would they really know if the content was written by the best writer or some low-paid writer in India who doesn't speak English very well?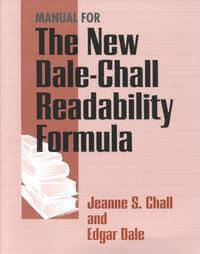 Let me tell you about a helpful new tool for your SEO toolbox. Have you ever noticed how Microsoft Word underlines words that seem to be used incorrectly?  Had I said "incorrect" instead of "incorrectly" Word would have caught that.  Plus, Word is also able to tell you if your content is written at a first-grade level or a college level.  There are several different methods of scoring but the two most popular formulas are the Flesch-Kincaid Grade Level, which Word uses, and the Dale-Chall Readability Formula.  I prefer to use the Dale-Chall but it requires you to use other tools.
If you'd like to check the grade level of your content before you post it to your website, simply follow these instructions in Word:
Hit the Microsoft Office Button and look for "Word Options" in the menu.  Click it.
Then click  on "proofing."
Select the button that says, "Check grammar with spelling"
Finally, choose the "Show readability statistics" check box under "When correcting grammar."
I'd recommend you shoot for a college grade level if you're writing optimized copy.  However, you need to be aware that content that's written that way, may not grab your reader's attention.  It's really a double-edged sword because readers tend to prefer a conversational tone of writing which is usually around a 5th-grade level, but Google likes to see "quality" content.  The trick is writing great content that both humans and Google will like.  More on that later…Until then, I hope that helps.