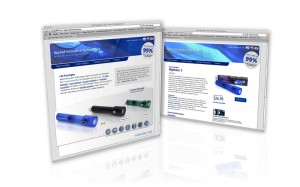 Web Site Marketing
Case Study #1:
Applied Innovative Technologies
What if you could increase conversions by 600%?
That's exactly what we achieved for appliedinnotech.com with our proven method for web site marketing.
The brilliant minds of Steve Vetorino and Todd Brown are responsible for the ever-increasing product line of flashlights from Applied Innovative Technologies. Steve's literally a rocket scientist. The guy is sharp. He invented the original no-battery shake flashlight that you've seen on the shelves at places like Ace Hardware, R.E. I., Target and Walmart. Over the years they've had great success with wholesale distributors but they've struggled to gain any market share in the B2C marketplace selling directly to the consumer via the web. After hearing about Red Rocket's web site marketing strategies, they gave us a call. Maybe they liked the rocket name.
Regardless, we went to work on their site, initially making recommendations to target a wider variety of keyword phrases in the site's content. After improving their search rankings significantly, we moved on to redesign the look of the site in order to improve their conversion rates because all the traffic in the world is worthless if the site can't convince anyone to buy.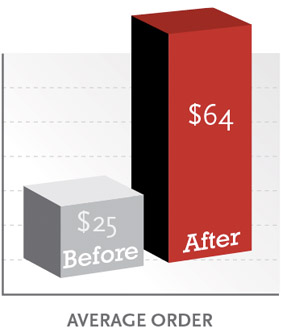 Problem:
Low Traffic
Low Conversion Rate
Solution:
Redesign Site To:
Improve the appearance of the site
Increase time spent on site
Increase conversion rate
Increase units sold per customer
Optimize Site To:
Increase Google rankings
Increase traffic
Increase reach into new markets
Review:

"You've been the best web site marketing firm I've worked with in 13 years. I'm not BS'ing you. The truth is the other agencies just aren't as good."

Todd Brown
Applied Innovative Technologies

"The results you've gotten are extraordinary. I'm not just seeing that we're ranked #1 on Google for one or two phrases. We're on the first page for dozens of keywords. And our sales have shot up in the past 2 weeks since you've been working with us! It's crazy, we're not just getting sales from within the U.S., we're actually seeing orders from places like Spain and even Saudi Arabia."

Steve Vetorino
Applied Innovative Technologies